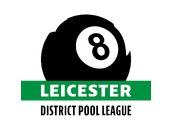 Leicester District Pool League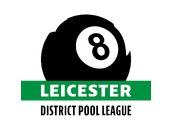 About the League
Leicester District Pool League was founded in 2010 by three people looking for a fun night out playing pool and socialising.
The concept was born…

A league which grouped it's divisions regionally to minimise travel for the players involved.
A league who's purpose was to bring equal custom to all venues who enter and had no venue ties.
A league that had no player restrictions regardless of age, ability or status.
A laid back league without pages and pages of rules… where teams don't get penalised for genuine mistakes.
A league where players got on with one another and enjoyed a night out together.
And so came… "the pub league for pub players".
Since 2010 we have gone from strength to strength, our simple mentality is proving popular!
And we have no plans to change the basic principles behind our league!
Social, News & Weather
Facebook
Leicester
Partly cloudy

7°C
Wind
Humidity
23 MPH WSW
87%
Never miss an update
Follow the site to get the latest news and results straight to your email