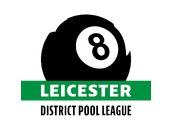 Leicester District Pool League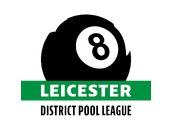 League Match Rules


All matches are to be played in line with the "Match Rules"
The Format
1) Matches are made up of 10 frames (4 singles, 4 singles & 2 doubles)
2) Players 1 to 4 should be named before frame 1 commences. Players 5 to 8 before frame 5 commences and the doubles immediately after frame 8 has ended. All sections should be completed by the home team first.
3) Any one player may play a maximum of one time in frames 1 to 4, one time in frames 5 to 8 & one time in frames 9 to 10. 6) No player registration is required to play for a team; however a player may only play for one team per season unless a transfer is approved by the committee. 7) 3 points are awarded for a win, 1 for a draw and 0 for a loss.

Score Submissions

There are no physical scorecards this season. All scores and player stats are to be submitted via our League Republic website. So, the scorecard should be completed by both captains ideally live during the match, immediately following completion of the match, but if not by 12pm the day following the match. After that time the scores will be locked, and if no score is submitted by then, 0-0 will be recorded against both teams. In addition, the final score should be submitted to your WhatsApp group immediately after or as soon as possible after the completion of the match. All captains will be sent a request to create a login for the league scoring system, with which you can provide the live scoring to our website and will act as a scorecard in line with the physical scorecard from previous seasons. Any player stats will not be corrected by the committee and it is the captain's responsibility to ensure the scorecard is filled out correctly. Please remember that player stats are not just to determine who is "Top Dog", but also serve to facilitate player eligibility for Cup matches.
Social, News & Weather
Facebook
Never miss an update
Follow the site to get the latest news and results straight to your email